---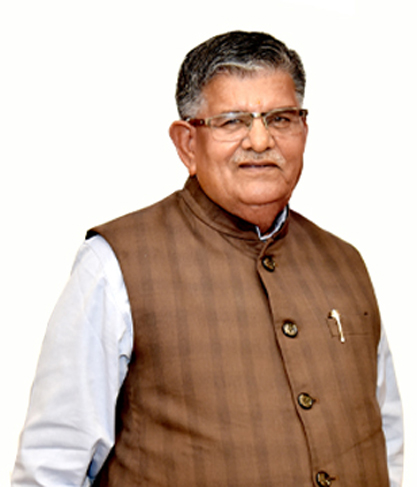 Chancellor
Shri Gulab Chand Kataria
Honourable Governor, Assam
Gulab Chand Kataria sworn in as the 31st Governor of Assam on 22 February 2023. He was the Home minister of the Government of Rajasthan from 2014 to 2018.
He is a senior leader of the BJP in Rajasthan and is also a member of the central working committee of the party. He hails from Udaipur and has represented it in the 9th Lok Sabha, the lower house of the Indian Parliament.
He served as the Home Minister of Rajasthan from 2004 to 2008 and again from 2014 to 2018. He served as education minister in Bhairon Singh Shekhawat government between 1993 to 1998. He was the MLA of Barisadri from 1993 to 2003. He is also the Leader of the Opposition in the Rajasthan Legislative Assembly from 2019 to 2023.Shri Gulab Chand Kataria was born in Rajsamand.